PROPHYLAXIS /
GENERAL DENTISTRY
---
AIRFLOW®
AIRFLOW® is a predictable procedure for the removal of biofilm, stains and young calculus from teeth, implants, restorations, orthodontic appliances and from supra and subgingival areas.
AIRFLOW® with PLUS powder can be used safely and comfortably on all soft tissues including attached gingiva, mucosa, tongue and palate.
AIRFLOW® is the only technology that removes biofilm from inaccessible areas such as deep pits and fissures, interdental spaces, misaligned areas, below crown margins, around peri-implant sulcus, recessions and orthodontic appliances efficiently and in a minimally invasive way.
AIRFLOW® helps early detection of white spots and caries avoiding unnecessary aggressive dental treatments.
AIRFLOW® preserves the integrity of the natural teeth, implants, restorations and soft tissues.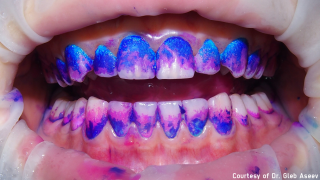 BIOFILM
Efficient removal of Biofilm in both supragingival and subgingival up to 4mm.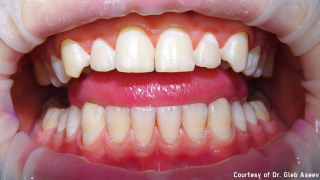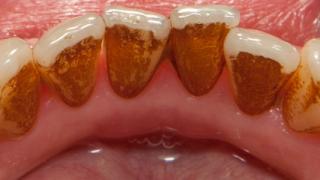 STAINS
Removes mild to strong staining such as those produced by tea, coffee, smoking or red wine in a minimally-invasive way.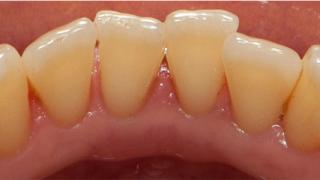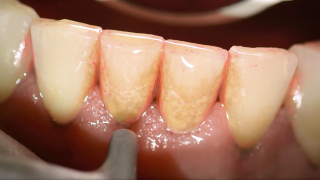 Calculus
Removes young and soft calculus.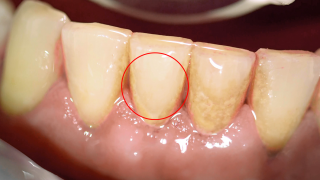 ---
PERIOFLOW®
PERIOFLOW® is recommended during prophylaxis treatments and in non surgical periodontal therapy to remove biofilm efficiently in pockets of >4 to 9 mm around natural teeth and implants.
PERIOFLOW® provides enhanced accessibility due to the flexibility of it`s nozzle.
PERIOFLOW® can be used comfortably and safely to remove biofilm from deep subgingival areas, furcations, peri-implant areas and interdentally.
RESIDUAL POCKETS / DEEP TRANS MUCOSAL PORTION
Preserves integrity of cementum, dentin and implant surfaces during treatment.
---
PIEZON®
PIEZON® with NO-PAIN technology and its dynamic response feature with linear movements provides a quick treatment assured with precision, safety and unmatched comfort.
PIEZON® with the PS instrument can be used to remove calculus in 95% of all cases from supra and subgingival areas up to 10mm.
PIEZON® with correct adaptation, angulation and movement of the PS instrument combined with recommended power and water results in the most efficient and painless treatment, avoiding over instrumentation and root sensitivity in a minimally invasive way.
PIEZON® with the PI instrument is effective to remove calculus around implants, aesthetic and prosthetic restorations without causing any change on the tooth/implant surface.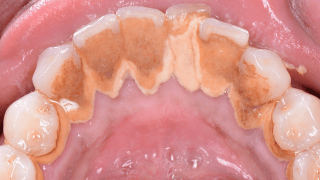 CALCULUS
Removal of calculus using PIEZON® NO-PAIN technology with the PS instrument  =  highest efficiency and optimal patient comfort.