GBT ON THE

FAST TRACK

AT
IDS 2023

Convincing live treatments

EMS is thrilled to have been in attendance at the recent IDS 2023 trade show, where we met up with so many GBT fans from across the globe. At our booth, visitors had the chance to explore our innovative Guided Biofilm Therapy (GBT) protocol and learn about the latest research supporting this cutting-edge approach to oral hygiene.

In addition to the hands-on section where visitors could try our devices for themselves, we were also excited to have hosted a press conference, where we unveiled our latest products and shared insights about the success of the GBT movement. Our team of experts was also on hand to answer questions. Over 300 live GBT treatments were performed at our booth, which was a big success. Thanks to the live treatments, visitors had the chance to experience the advantages of GBT from the patient's point of view for themselves.

During the IDS, we also hosted special guests on our SMILE IS IN THE AIR Podcast to dive deeper into topics related to oral health and the latest advances in dental technology.
General Manager Dr. Ernst Wuehr about the IDS 2023
GBT PRESS CONFERENCE
During the fully booked press conference, Dr. Ernst Wühr (General Manager), Celso Da Costa (Director of SDA and Marketing) and Ruth Christophel (Brand Marketing Team Group Leader) presented interesting figures around the GBT movement, latest innovations strengthening the GBT protocol and exciting visions for the future.
---
Impressions


from the booth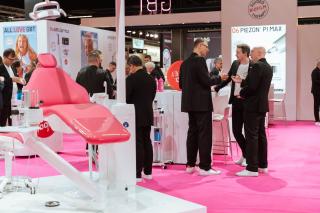 no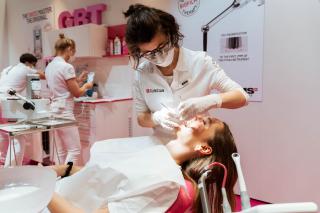 no
no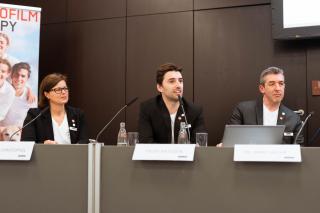 no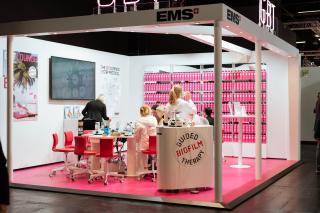 no
IDS VLOG
Watch our IDS vlogs to discover our booth and various activities that were happening during IDS.
IDS Vlog #1
Join us on our trip to Cologne and see how the GBT booth gets prepared.
IDS Vlog #2
See if everything went well on the big opening day of IDS 2023.
IDS Vlog #3
Discover the exciting second day of IDS.
IDS Vlog #4
Find out, what other people think about the GBT booth.
IDS Vlog #5
Understand the role of the Swiss Dental Academy (SDA) on the GBT booth.
IDS Vlog #6
An exciting week at the IDS comes to an end.