GUIDED BIOFILM THERAPY GOES GLOBAL:
A GOOD START FOR JAPANESE CLINICIANS IN 2021
2020 ended with newly trained Japanese clinicians in Guided Biofilm Therapy (GBT). Now 2021 can start with some new GBT smiles:
For their successful participation in the Swiss Dental Academy (SDA) courses, they received the coveted certificate. Now they can practice the minimally invasive GBT treatment, the best way of oral Prevention and Prophylaxis (P+P) in the world.
For clinicians, the benefits are obvious: the GBT protocol guides the clinicians through the disclosed biofilm, motivates patients in their oral home care and provides quality control. The innovative EMS technologies AIRFLOW® MAX and PERIOFLOW® with warm water, air and PLUS powder (erythritol), as well as PIEZON® PS, NOPAIN, gently and super-efficient removing supra- and subgingival biofilm. High patient satisfaction leads to more frequent recall appointments. That's why GBT practices stand for success, quality, clinicians and patient satisfaction.
Pictures: The proud Japanese clinicians with their SDA Certificate; now ready to practice the revolutionary Guided Biofilm Therapy.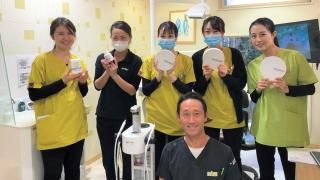 no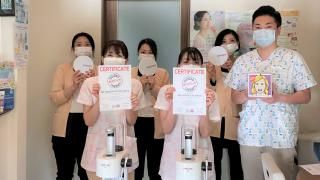 no