WE CARE AND PREPARE FOR THE TIME AFTER CORONAVIRUS
18.03.20
Dear EMS Friends,
Our globalized world is facing an extraordinary challenge today. The COVID-19 Coronavirus has developed in record time into a serious human pandemic and economic crisis of global dimensions and we are all observing its evolution with feelings of concern and uncertainty.
We have an important responsibility towards our users, patients, customers, suppliers and partners, as well as a social responsibility to protect the health and well-being of our employees. We take all obligations equally seriously.
It is more important than ever that we stay safe, respecting social distancing and hygiene recommendations, remaining calm, showing solidarity and standing by each other. Everyone's health is our outmost priority and we are convinced we will overcome this obstacle together.
Today many of our countries are facing partial or complete lockdowns, including our home country Switzerland. To protect our employees, their families and the communities we live and work in, we have taken necessary preventive measures in all EMS countries globally. This means that all your EMS team members will be working from home and engaging with you through digital means and that all your meetings and events will be conducted in digital form. We hope this will be an opportunity to accelerate our ongoing digital transformation, increase our connectivity with you, deliver more value-add services and provide you with even better support.
As of today, our factories and warehouses are also temporarily closed and will remain closed for a minimum of 2 weeks. By doing so, we will live up to our responsibility to prevent the virus spreading further, while ensuring business continuity. Our supply chain is fully secure, and we are working closely with all our operational teams and supplier partners to accelerate product supply when our sites reopen.
EMS is solid, stable and focused on an ambitious long-term plan. We provide customers and patients with the best dental prevention and prophylaxis solutions through our game-changing Guided Biofilm Therapy clinical protocol. In the medical field, we are the leaders in endoscopic urinary stone management with the Swiss LithoClast Trilogy and are the inventors of the Swiss DolorClast Method, for the treatment of musculoskeletal pain.
To bridge the gap and prepare for times after COVID-19, our Marketing team will be introducing a series of online training and education tools supporting your personal and professional development. We invite all of you to sign up to www.swissdentalacademyonline.com, to follow our social media channels and to subscribe to our newsletter in order to access the latest information on our offerings.
EMS is committed to happy and healthy patients, successful clinicians and passionate partners. With this mission we will do our best to support your growth in the months to come. Stay connected with us and don't hesitate to contact your EMS team members for any enquiry you might have.
We wish all of you a safe and successful return to normal activity. Please take care of your loved ones, your colleagues and your friends.
Best Regards,
Bernd Bühner Paolo Zanetti
Chairman General Manager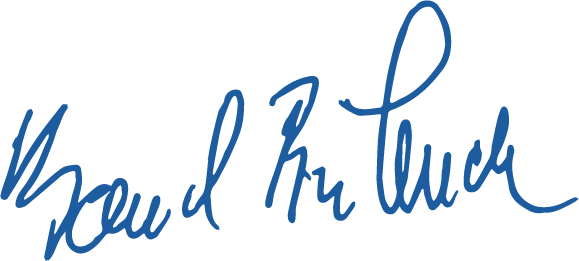 ---